The Global Subscription-based Gaming Market size is expected to reach $17.9 billion by 2028, rising at a market growth of 12.2% CAGR during the forecast period
A payment structure that enables customers and organisations to subscribe to and purchase vendors' services for a given period for a set amount is usually...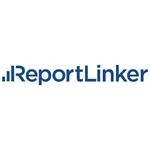 New York, Dec. 20, 2022 -- GLOBE NEWSWIRE -- Reportlinker.com has released the report "Global Subscription Based Gaming Market Size, Share & Trends Analysis Report by Device Type, By Genere and Forecast, 2022 – 2028" - URL. The subscription-based gaming services offer a variety of games on multiple platforms and devices. These games are made available by organisations on multiple platforms and devices, including tablets, smartphones, PCs and VR headsets. Smart TVs and other devices can also be used.
.
Subscribers can download or stream top-performing titles on the platform. Subscription services generate a steady source of revenue and engage an audience. Service providers can make stable incomes through micro-transactions or prepaid download content. COVID-19 Impact AnalysisThe COVID-19 epidemic has had a significant impact on businesses.
.
Online work was the new norm for businesses and organizations. The government made it mandatory that people stay indoors and imposed strict guidelines. People were searching for entertainment and ways to stay connected with others using subscription-based gaming services.
.
The COVID-19 outbreak has seen a shift from live events to streaming. This has impacted the businesses and organisations that are associated with subscription-based gaming. It has also influenced the way they work. The COVID-19 epidemic has had a positive impact on the market for subscription-based gaming. This has resulted in increased revenue and sales. The game's design, excitement, and creativity have stimulated players' minds.
.
Rapid technological advancements have led to increased subscription-based gaming. This is because they offer a unique experience for gamers and provide greater satisfaction. Players are increasingly looking forward to mobile-based gaming due to increased smartphone access and better internet penetration. Mobile-based subscription game users have increased due to technological advances in smartphones such as larger screens, higher storage capacities, and better integration of RAM.
.
Although casual gaming is still a popular choice, hardcore gamers are now spending more time on their phones. This is due to the fact that developers must focus on creating a more enjoyable environment for players. Customers expect more features because they pay a monthly fee. Business entities must provide updated content and themes for end users.
.
If a business wants to stay in the industry long-term, this is essential. Users are likely to lose interest and become bored with features that have been used for so long. The PC segment was the most dominant in the subscription-based gaming market, accounting for the largest revenue share. There are many factors that have contributed to the increasing demand for PC games. These include the availability of new technology, the ease of accessing internet services, and the rise in the media & entertainment sector.
.
People are realizing that smartphones and tablets are not the best tools for productivity, so they are switching to computers with big screens and multitasking. The subscription-based gaming market can be divided into action, shooting, fighting and role playing. The subscription-based gaming market saw a substantial growth in the adventure segment by 2021. An adventure game lets the player play the role of the central character in an interactive story.
.
Users develop new skills and abilities as they play their characters on new difficulty levels. These adventure games allow players to live their own hero's journey. The subscription-based gaming market in Asia-Pacific was the most lucrative, with the highest revenue share.
.
The region offers many opportunities for the gaming industry due to its growth in independent entities, active businesses associations, foreign investments, and supportive government policies. For small and medium-sized gaming companies, the government policies can attract significant foreign investment. This support has led to an acceleration in the region's growth.
.
According to the analysis presented in the Cardinal matrix, Apple, Inc., Google LLC, and Microsoft Corporation are the leaders in the Subscription Gaming Market. Amazon.com, Inc., Tencent Holdings Ltd., NVIDIA Corporation, and Sony Corporation are among the leading innovators in Subscription Based Gaming Market. The report profiles key companies such as Nvidia Corporation, Tencent Holdings Ltd., Google LLC, Microsoft Corporation, Sony Corporation, Amazon, Inc.
.
Logitech G is a leading supplier of keyboards, headsets and flight sticks.
.
This partnership combines Logitech G's expertise in hardware with Tencent's software services knowledge and aims at strengthening handheld cloud gaming. Logitech's dominance in console gaming and PC is a complement to Tencent's vision of improving the gaming experience worldwide. In August 2022, Microsoft partnered with Unity, an American-based provider for the software platform that allows developers to create and operate real-time 3D content. This partnership allows developers to jointly use Unity engine with Microsoft Azure.
.
Tencent has partnered with Microsoft's Gaming Division. Tencent's games will be included in Microsoft's Xbox Game Pass (Microsoft gaming subscription). Tencent and Microsoft have partnered to expand the reach of Chinese-developed games. Dec-2021: Tencent has partnered with Remedy, an Finland-based company that specializes in developing video games.
.
Remedy will publish Vanguard, a free-to play game based on GaaS, across the globe. Tencent will also be able to publish in Asian markets under this partnership. Tencent also gets worldwide rights to market and develop a mobile-based version. October 2020: Microsoft partnered GameStop, an American-based electronic retailer company that specializes in video games, merchandise and consumer electronics. This strategic partnership includes equipping GameStop store associates and equipping them with Microsoft Surface devices and integrating Microsoft Teams and Microsoft 365 into GameStop retail stores.
.
The acquisition broadens Sony's portfolio and complements Sony's plan to introduce more PC and mobile games. Sony acquired Bungie, an American-based videogame company that specializes in shooting and sport-based games. This acquisition expands Sony's PlayStation customer base. Mar-2022: Glance, supported by Google, took over Gambit. Gambit is an online gaming platform focusing mainly on classic games.
.
Electronic Arts acquired Playdemic, a UK-based mobile game creator. Electronic Arts acquired Playdemic, a UK-based creator of mobile games. This acquisition strengthens Electronic Arts' mobile gaming team. PlayStation Plus is a subscription-based gaming service that offers 700+ games to gamers.
.
The launch of Luna in the United States allowed Amazon to expand its global reach. Luna is a cloud gaming service that leverages the power of the cloud allowing users to play games on devices they already possess.Scope of the StudyMarket Segments covered in the Report:By Device Type* PC* Console* Smartphone* OthersBy Genre* Action* Fighting* Adventure* Shooting* Role-playing* Sports* Racing* OthersBy Geography* North Americao USo Canadao Mexicoo Rest of North America* Europeo Germanyo UKo Franceo Russiao Spaino Italyo Rest of Europe* Asia Pacifico Chinao Japano Indiao South Koreao Singaporeo Malaysiao Rest of Asia Pacific* LAMEAo Brazilo Argentinao UAEo Saudi Arabiao South Africao Nigeriao Rest of LAMEACompanies Profiled* Nvidia Corporation* Tencent Holdings Ltd.* Google LLC* Microsoft Corporation* Sony Corporation* Amazon, Inc. (Amazon Luna)* Apple, Inc.* Electronic Arts, Inc.* Blacknut* Shadow (OVH SAS)Unique Offerings * Exhaustive coverage* Highest number of market tables and figures* Subscription based model available* Guaranteed best price* Assured post sales research support with 10% customization freeRead the full report: URL ReportlinkerReportLinker is an award-winning market research solution
.
Reportlinker finds and organizes the latest industry data so you get all the market research you need - instantly, in one place.__________________________