The Global Content Marketing Market is expected to grow by $584.02 bn during 2023-2027, accelerating at a CAGR of 16.37% during the forecast period
Global Content Marketing Market 2023-2027 The analyst has been monitoring the content marketing market and it is poised to grow by $584. 02 bn during...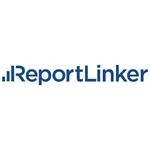 New York, Dec. 20, 2022 - GLOBE NEWSWIRE -- Reportlinker.com has released the report "Global Content Marketing Market" - URL 37% over the forecast period. Market growth is being driven by rising social media users, increasing demand for digital magazines and increased penetration of mobile computing devices. The report on the content marketing market covers the following areas:* Content marketing market sizing* Content marketing market forecast* Content marketing market industry analysis.By End-user* Retail* Automotive* Financial services* Telecom* Others. This study identifies the importance of AI with social media management software as one of the main reasons for the content marketing market's growth over the next few years. The content marketing market analysis report also includes information about upcoming trends and issues that will impact market growth. This report is intended to assist companies in identifying and leveraging all future growth opportunities. It identifies the industry's key influencers and presents market facets. This data is reliable and comprehensive and the result of extensive secondary and primary research. Technavio's market research reports provide a complete competitive landscape and an in-depth vendor selection methodology and analysis using qualitative and quantitative research to forecast the accurate market growth.Read the full report: URL ReportlinkerReportLinker is an award-winning market research solution.
Reportlinker finds and organizes the latest industry data so you get all the market research you need - instantly, in one place.__________________________